We are an authorized reseller of Avaya SME products, namely Avaya IP Office. IP Office technical support is our expertise.
To be able to sell, install, support and maintain Avaya IP Office, you need to be certified.
As you can see in the IP Office panel to the right, we are certified to sell, install, support and maintain IP Office.
Besides being certified, we have staff that are experienced on IP Office since the product first came out years ago. We've been there every step of the way through all models and releases.
SIP Certification is not an Avaya certification, but Avaya endorses The SIP School certification, since Avaya doesn't have that cert. The SIP School provides a very intensive course, which was taken and proudly passed. We have extensive experience in SIP as well.
We have MCSE / MCP certified network engineers as well.
EMAIL or call 847.781.9475 for a quote, support or sales.
20+ years in service!

Schaumburg, IL
(847) 781-9475
EMAIL
Onsite areas served:
Illinois Chicago area
Lower Wisconsin Milwaukee to Madison areas
Uniquely qualified on Avaya voice and data services, network infrastructure installation, structured cabling, paging
and equipment relocations.

Avaya IP Office Sales Support Service Installation Programming Training and Networking
IP OFFICE SUPPORT (and remote) EXPERTISE
847-781-9475
PRICING PAGE
Certified Installation Technicians

Avaya Business Partner
Dell Partner
Avaya authorized reseller
Certified & Experienced
Always verify that your sales / service vendor is an authorized Avaya Business Partner
click here Chicago IL

IP Office installation manuals listed here
MUST HAVE AN AVAYA BUSINESS PARTNER Login
ERS 3600 v6.1 available now!

Avaya ERS 3549GTS-PWR+
48 x 10/100/1000 PoE+ ports, plus 2 shared SFP ports (combo with ports 47-48), plus 1 SFP+ uplink port, plus 2 SFP / 2.5G rear ports.

Avaya ERS 4850GTS-PWR+
48 10/100/1000BASE-T ports supporting 802.3at PoE+, including 2 shared SFP Uplink ports, plus 2 additional SFP+ Uplink portscloset.
Using the right equipment.
Employing the right team.
Doing things right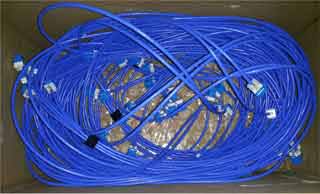 ~ Project Showcase~
Microsoft is a registered trademark of Microsoft Corporation in the United States and other countries.
Avaya, Lucent, AT&T, IP Office, Definity, Partner, Merlin, Magix, Intuity and Audix are registered trademarks of Avaya, Lucent Technologies, and AT&T.