Structured Cabling
Fiber / Cat5E Cat 6 cable installation




Structured Cabling
Fiber Networks
Fiber Cabling
Fiber Cabling Network Infrastructure
Fiber Backbone
Category 6 cabling
Cat 6 cabling
Cat 6 Network Infrastructure
Category 5e cabling
Cat 5e cabling
Cat 5e Network Infrastructure
Coax cabling

EMERGENCY SERVICE AVAILABLE
Technical remote phone support for Avaya phone systems available... [more]

Contracting & Subcontracting services for:

Wiring and Fiber Optic Installation for Voice and Data Networks



Schaumburg, IL
(847) 781-9475
EMAIL



Onsite areas served:
Illinois Chicago area
Lower Wisconsin Milwaukee to Madison areas
Nationwide technical remote phone support
Specializing in
VOICE , DATA and VIDEOCONFERENCING
~ CONVERGENCE TECHNOLOGY~
EMERGENCY SERVICE AVAILABLE
CABLING
Fiber / Cat5E cable installation at a local insurance company
A local real estate developer contacted us for a client of theirs. The client needed to quickly open an office space for 35 employees. After we finished the original cabling job, there came another quick decision to move 20 employees and ready expansion plans for 20 more. We had to "get it done". We did the work and got it done right on time for the client to move in. The work for the second installation, however, involved connecting 2 offices on the same floor but at opposite ends of the building to their network center. To do this required running cables for the local locations within the suite spaces, and fiber optic between the suites, nearly 500' apart. Since security was essential, we protected the local connections by installing a locking cabinet to house the equipment and to terminate cabling for the voice and data which could then be managed efficiently.
Equipment / parts used at the insurance company
(84) Cat5e cable drops were run
(1) fiber drop was run
Great Lakes wall mount enclosure
Great Lakes Wall Mount Enclosure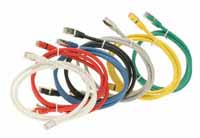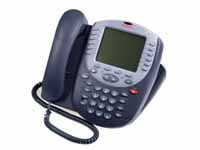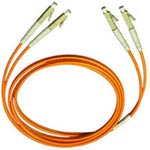 Microsoft is a registered trademark of Microsoft Corporation in the United States and other countries.
Avaya, Lucent, AT&T, IP Office, Definity, Partner, Merlin, Magix, Intuity and Audix are registered trademarks of Avaya, Lucent Technologies, and AT&T.