Merlin Magix System
Merlin Legend System


Merlin upgrade to IP Office
Merlin Magix upgrade to IP Office
Merlin Legend upgrade to IP Office
Merlin migration to IP Office
Avaya Business Partner

Avaya support - Avaya service
Avaya programming
Avaya phone support
Avaya installation

IP Office R11.1 available NOW!

Equipment Installation and Relocation Networking
Avaya telephone systems:
IP Office
Cabling - copper & fiber Cat5E Cat6 Fiber Videoconferencing
Relocation Services



Schaumburg, IL
(847) 781-9475
EMAIL



Onsite areas served:
Illinois Chicago area
Lower Wisconsin Milwaukee to Madison areas
Avaya Merlin Telephone System
Installation Programming Service Support Repair
Experienced and Certified - a winning combination!
EMERGENCY SERVICE AVAILABLE
847.781.9475
PRICING PAGE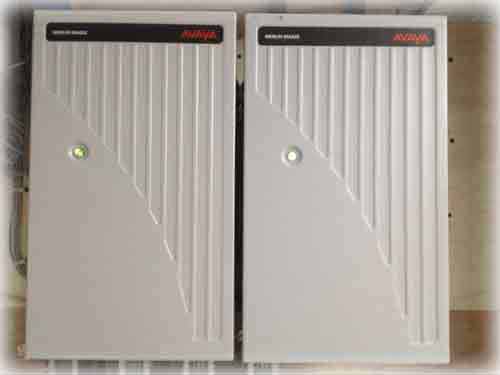 MERLIN MAGIX
Merlin Magix / Merlin Legend
Since 1998, the MERLIN MAGIX® Integrated System platform has achieved considerable success in the SMB PBX market. Magix / Legend systems have been the workhorse of many small and mid-sized businesses. From a basic system to larger call centers, multi-site and satellite offices. The reliability and stability of the Magix has proved its position in the telephony markets. Many of these systems are still in use today however, they are no longer being sold. For customers needing more, IP Office is the replacement system.
The Avaya MERLIN MAGIX® Integrated System is a public branch exchange (PBX) with a built-in ability to emulate a traditional key system. The Merlin system uses a single platform to deliver key communications capabilities, from basic voice to Internet access which made the Merlin a highly cost-effective telephone system, easy to install, service, maintain, and grow. We've installed over 60 Merlin systems, and serviced many, many more.
Bishop Computer provides remote phone service support (as well as onsite service support in the Chicago & lower Wisconsin areas) to local Avaya Business Partners, as well as our own clients. We even provide technical phone support to other technicians throughout the U.S. via nationwide service / maintenance organizations.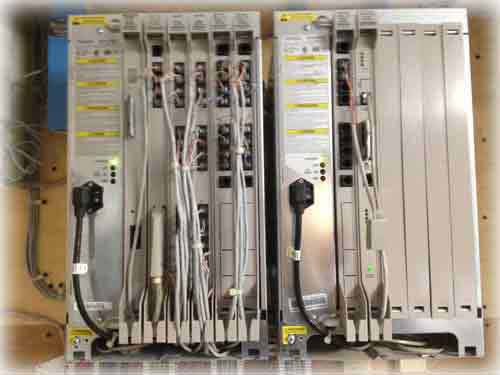 MAGIX without the covers

Merlin Magix upgrade to IP Office
Merlin systems are no longer made or available as new. The system that replaces the Merlin is the Avaya IP Office. A phone system designed for small and medium businesses, Avaya IP Office offers powerful capabilities to help employees communicate more effectively with customers, vendors, and each other. Combining advanced, big business functionality with the ease of use and simplified management that small businesses require, IP Office helps small businesses use communications to differentiate them from their competition.
It's not always in the budget to go to a new system, but it may be a very good option to maintain part of your past investment. If an upgrade is being considered, you might be able to use certain phones from your old system and use them on a new IP Office platform. Then replace the older phones with newer, feature-rich phones when you're able. Take a look at what phones you do have, and let's see if we can get you to step into the wonderful world of IP Office, one step at a time! Although there are many older systems out there, only the Magix systems with 44xx digital sets can re-use the phones (4424LD+ phones are not supported on IP Office) with an IP Office and digital expansion modules.

Magix Phones: 4406D+, 4412D+ and 4424D+
USER GUIDES: 4400/6400 Phone User Guide
IP Office
Experienced and Certified - a winning combination!

847.781.9475

Microsoft is a registered trademark of Microsoft Corporation in the United States and other countries.
Avaya, Lucent, AT&T, IP Office, Definity, Partner, Merlin, Magix, Intuity and Audix are registered trademarks of Avaya, Lucent Technologies, and AT&T.