Avaya Partner ACS System
Installation Programming Service
Support
IP Office Essential Edition PARTNER Version System
24 hour technical service remote support
Partner system upgrade to IP Office
Partner ACS upgrade to IP Office
Partner system migration to IP Office
Avaya BusinessPartner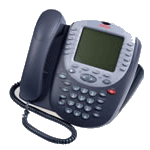 Equipment Installation and Relocation
IP Office R10 is available NOW.

Avaya Partner ACS
Partner ACS installation
Partner ACS programming
Partner ACS training
Partner ACS service
Partner ACS support
Avaya IP Office Partner Version
Partner Version installation
Partner Version programming
Partner Version training
Partner Version service
Partner Version support
Partner Version certified

EMERGENCY SERVICE AVAILABLE
Technical remote phone support for Avaya phone systems available... [more]


Contracting & Subcontracting services for:
Avaya telephone systems
Structured Cabling:
copper & fiber

Wiring and Fiber Optic Installation for Voice and Data Networks



Schaumburg, IL
(847) 781-9475
EMAIL



Onsite areas served:
Illinois Chicago area
Lower Wisconsin Milwaukee to Madison areas
Nationwide technical remote phone support
AVAYA IP Office Basic Edition PARTNER® Mode
PARTNER Version
Avaya Partner ACS Telephone Systems
Installation Programming Service Support Repair
24-HOUR EMERGENCY SERVICE AVAILABLE
847.781.9475
IP Office Basic Edition PARTNER® Mode
**This is the only IP Office model that uses Partner ACS telephones


IP Office 500 v2 chassis

IP Office Basic Edition PARTNER® Mode
The IP Office Basic Edition Partner Mode continues the evolution of communications systems for small businesses.
PARTNER Mode is designed to work directly out of the box without any programming or administration, allowing users to immediately make and place calls via analog trunks.
PARTNER Mode provides the end user a similar desktop experience as the PARTNER ACS: e.g. 2 dedicated intercom buttons, key system functionality, Caller ID, etc. This helps minimize training requirements and provides the end user with the same comfort level they have come to expect with the PARTNER ACS system.
PARTNER Mode provides enhanced features such as Visual Voice, Remote Call Forwarding, 64-party Conferencing, SIP Trunking, Full PRI/T1 and more.
PARTNER Mode provides the same 2-digit extension numbering plan as PARTNER ACS (default), and now supports a 3-digit flexible numbering plan (extensions 100 – 599).
PARTNER Mode supports all current and "Euro" versions of PARTNER ACS telephones, the 1400 Series digital telephones, the current 3920 and 3910 wireless products, as well as most analog devices (fax, wireless headsets, analog telephones). The original MLS Series telephones and older wireless telephones are not supported.
PARTNER Mode also supports a new line of Avaya digital telephones – the 9500 Series telephones, and supports the Nortel T-Series and M-Series digital telephones.
PARTNER Mode includes Embedded Voicemail; providing a 2-port Automated Attendant (upgradeable to 6-ports) and voice mail coverage activated for all telephones. The Embedded Voicemail offers a variable number of hours of storage:
• 2-ports = 15 hours of storage
• 4-ports = 20 hours of storage
• 6-ports = 25 hours of storage
System Capacities
100 Telephones:
• Up to 100 digital telephones (1400 Series, 9500 Series, T-series and M-Series telephones)
• Up to 100 analog telephones
• Up to 18 PARTNER ETR telephones (additional non ETR telephones can be added total to reach system capacity)
64 Trunks:
• Up to 32 analog CO lines
• 1 PRI/T1 (24 lines)
• Up to 20 SIP lines
• can support up to 72 trunks, but not simultaneously
PLEASE CALL (847) 781-9475 or email for a system quote

Partner Advanced Communications System ( PARTNER ACS )
In 1993, we purchased (2) 206 modules, a 2-port backplane and 8 MLS phones that are still in use today, a testimony to the durability of the Partner system. Of course, back then it was AT&T but, the product has developed into the Advanced Communication System that provides customers with many great features including a T1 board option and has been a reliable platform for customers for years.
Reliability, simplicity, a powerful selection of advanced telephony features, and converged communications through standard CO trunks & digital T1 lines, make PARTNER® Advanced Communications System a popular key system in the U.S. and the perfect choice for a small growing business. This system is designed to help meet the complex business needs facing small enterprises today-with room for growth to meet future needs. Available for more than 16 years, over one million PARTNER systems have been sold worldwide. We alone have installed over 250 systems, and serviced many more than that! The latest release of Partner ACS is R8. It is no longer is being sold. The IP Office Essential Edition Partner Version is the system that replaces the Partner ACS.
Bishop Computer provides remote phone service support (as well as onsite service support in the Chicago & lower Wisconsin areas) to local Avaya Business Partners, as well as our own clients. We even provide technical phone support to other technicians throughout the U.S. via nationwide service / maintenance organizations. We have a tech who is so familiar with these systems that he can pretty much do them in his sleep. He's fast!
We can help with:
Diagnosing a problem with Partner ACS system
Installation
Programming
Upgrading
Training
Microsoft is a registered trademark of Microsoft Corporation in the United States and other countries.
Avaya, Lucent, AT&T, IP Office, Definity, Partner, Merlin, Magix, Intuity and Audix are registered trademarks of Avaya, Lucent Technologies, and AT&T.