Structured Cabling
Network Infrastructure
School wiring
School cabling
Campus wiring
Campus cabling
24 hour technical service support.
Avaya Business Partner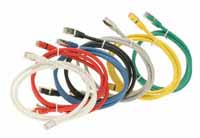 Equipment Installation and Relocation


Structured Cabling
Fiber Networks
Fiber Cabling
Fiber Cabling Network Infrastructure
Fiber Backbone
Category 6 cabling
Cat 6 cabling
Cat 6 Network Infrastructure
Category 5e cabling
Cat 5e cabling
Cat 5e Network Infrastructure
Coax cabling

EMERGENCY SERVICE AVAILABLE
Technical remote phone support for Avaya phone systems available... [more]


Contracting & Subcontracting services for:
Avaya telephone systems
Structured Cabling:
copper & fiber

Wiring and Fiber Optic Installation for Voice and Data Networks



Schaumburg, IL
(847) 781-9475
EMAIL



Onsite areas served:
Illinois Chicago area
Lower Wisconsin Milwaukee to Madison areas
Nationwide technical remote phone support
Specializing in
VOICE , DATA and VIDEOCONFERENCING
~ CONVERGENCE TECHNOLOGY~
EMERGENCY SERVICE AVAILABLE
CABLING / NETWORKING
Wireless antennas, Cisco bridges and cabling at a local school 5-building campus
A local school needed to have their offices and classrooms networked together. The five campus buildings had old cabling that had not functioned in years. Each location had to be wired to the building LAN with connectivity between buildings accomplished with wireless bridging. Each building was equipped with the appropriate antenna for communicating with the network. Much of the wiring had to be done in the crawlspace underneath the floors where we used a 'creeper' and carried flashlights to get around.
Equipment / parts used at the school
(53) Cat5e cable drops were run
(5) Cisco Aironet 350 bridges
16db omni antenna for the main building
13db directional antennas for the other 4 buildings, with a 100% signal quality on all.
| | |
| --- | --- |
| Trees were everywhere on the campus. | Water kills radio signals - trees collect moisture on their leaves - you need a clear unobstructed path for good signals - we finished up with 100% signal strength on all antennaes! |
| | |
Microsoft is a registered trademark of Microsoft Corporation in the United States and other countries.
Avaya, Lucent, AT&T, IP Office, Definity, Partner, Merlin, Magix, Intuity and Audix are registered trademarks of Avaya, Lucent Technologies, and AT&T.