Network Infrastructure
Structured Cabling
Store wiring
Store cabling
Retail wiring
Retail cabling
24 hour technical service support.
Avaya Business Partner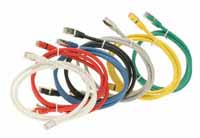 Equipment Installation and Relocation


Structured Cabling
Fiber Networks
Fiber Cabling
Fiber Cabling Network Infrastructure
Fiber Backbone
Category 6 cabling
Cat 6 cabling
Cat 6 Network Infrastructure
Category 5e cabling
Cat 5e cabling
Cat 5e Network Infrastructure
Coax cabling

EMERGENCY SERVICE AVAILABLE
Technical remote phone support for Avaya phone systems available... [more]


Contracting & Subcontracting services for:
Avaya telephone systems
Structured Cabling:
copper & fiber

Wiring and Fiber Optic Installation for Voice and Data Networks




(847) 781-9475
EMAIL



Onsite areas served:
Illinois Chicago area
Lower Wisconsin Milwaukee to Madison areas
Nationwide technical remote phone support
Specializing in
VOICE , DATA and VIDEOCONFERENCING
~ CONVERGENCE TECHNOLOGY~
EMERGENCY SERVICE AVAILABLE
CABLING / NETWORKING
Wireless scanning gun project at a local chain store
Bishop Computer subcontracts many local jobs from nationwide service companies. We were given an RF installation at a local store for a nationwide chain store. This job entailed installing (1) dual Cat5 cable to the middle of the store (they had a high, open ceiling), install access points and antennas, hook up RF equipment in the office, and also install a memory upgrade to the main server.
Equipment / parts used at the store
A scissors lift was used to install Access Ports to the store's open ceiling. We had to be very careful with the scissors lift. The last contractor that the store used, had knocked over displays by not paying attention!
Installed memory upgrade on a Netfinity 3500
Microsoft is a registered trademark of Microsoft Corporation in the United States and other countries.
Avaya, Lucent, AT&T, IP Office, Definity, Partner, Merlin, Magix, Intuity and Audix are registered trademarks of Avaya, Lucent Technologies, and AT&T.